I continue to research diverse aspects of language testing (industry) and spread the issues at home and abroad. My current focus is on the interface between language testing and other academic disciplines, social dimensions of high-stakes English tests in Korea. I have recently analyzed newspaper articles from Korean newspapers and printed advertisements regarding a recently developed high-stakes test in Korea, the National English Ability Test (NEAT), from the viewpoint of critical discourse analysis. The events surrounding the newly developed test were analyzed from three dimensions: textual, discursive, and social (Fairclough 2005). It was found that NEAT-related media discourse was formulated in terms of technology-focused, economic (private education expenditure), and utilitarian (domestic "Korean" test's benefits) practice. These discursive events were implicitly connected to the cultures of 'technopoly' and 'teach-to-the-test', both of which can silence the voices of diverse groups in the English language education community. The manuscript is now to be reviewed in an internationally recognized journal.
2. (Critical) Discourse Analysis
Two research works will be carried out in 2016. Both will be presented at the twelfth international congress of Qualitative Inquiry, University of Illinois at Urbana-Champaign, May 18-21, 2016. The first one is planned out with Eunhae Cho. We will explore how Chinese international students are framed in Korean media discourse. It will be discussed that the media discourse commodifies them in relation to market principles, construes their participation as their social utilities, and often dichotomizes them by lexicalizing individual for nation. There are still relatively few literature that focus on international students in non-western, especially Asian, context.
Another one will be planned out with Kahyun Kim. The study examines the media discourse on 'Global Talent' and its English proficiency represented in Korean newspapers. In the competitive Korean society, the educational practice and related policies are being reconstructed by the standardized requirements for the human capital of major enterprises. English proficiency is the decisive element and becomes the object, motivation and even means of success. For critical discourse analysis on the standardized ability of Global Talent, the feature articles from major Korean newspapers were selected.
3. McCommunication, Lingua Franca, Translingual, Metrolingual
I am interested in translingual/metrolingual practice and the negotiated identities of plural language users in Korean contexts. Yejin Seo, Yoorim Shin, and I keep discussing about this topic and hope to present the following research work at the twelfth international congress of Qualitative Inquiry, University of Illinois at Urbana-Champaign, May 18-21, 2016. The study will examine how translingual strategies are used as a communicative resource between Korean–English bilinguals. As the number of users of English as additional language increases in Korea, the tendency of resorting to communicative practice draws attention regarding the growing translingualism and metrolingualism. For the research, spoken data will be collected through videotaping of narrative conversations among translingual adults. It will be discussed that translingual functions as lowering the communicative barrier among foreign, unfamiliar people. Translingual speakers bring their linguistic repertoire to help them achieve successful communication in the context for plural language norms and mobile semiotic resource.

4. (Early) Study Aborad Students, Migration, Citizenship
I plan to involve the following research work in 2016: Hee Young Choi, Dongil Shin, & Brandy Barter-Storm. Go Beyond "Heroes and Holidays: Asian International College Students' Exploration on Multiculturalism in the Midwest. This paper will be presented at the Annual conference of AERA (American Educational Research Association), Washington DC. USA. April 8-12. This study examines the unique experiences of international college students on multiculturalism in the US through a summer program that was held in a university in the Midwest. Especially this study investigates how international college students can navigate in-depth level of multiculturalism even though it is a short-term period visit, and how do these experiences construct and reconstruct their ideas to diversity. Drawing on cultural theories of public representation, we investigate the ways multiculturalism both elicits and erases diverse responses from the international students. "Case Narrative" method will applied to acquire a thorough knowledge of the daily lives of the participants, their motivation to come to the US and experiences of multiculturalism, and the way they constructed, and continue to construct their socio-cultural lives in a US university. In doing so, we would like to reflect on how we as educators can maintain and encourage goodwill, plurality, and equality for our international students in today's market-driven globalization era (Yang, 2003).

5. School of Thought

5-1. (Neo)liberalism
"One blind spot in the interdisciplinarianism of applied linguistics has been politcal economy and in particular a detailed critique of neoliberalism as the ideology driving the practices of economies by governments and international organizations today."
"A critical approach that claims only to emancipate people through a greater awareness of their conditions is both arrogant and doomed to failaure... A more plausible way forward is through a critical engagement with people's wishes, desires, and histories, that, a way of thinking that pushes one constantly to question rather than to pontificate." I prefer to often "draw on postmodern thought more than [early] Critical Theory and its application in critical pedagogy for the approach to issues of oppression and injustice."
"Language is fundamentally unstable (cf. Derrida's notion of diferance), and identities are multiple, contradictory, and subject to change acroos settings and through interation... Poststructuralists warn that power relations are always implicated when we formalize particular language/identity correlations. Such representations are always shaped by discourse, and are hence "dangerous," in that they potentially reify the marginal positions and practices that they name."
"An ecological approach aims to look at the learning process, the actions and activities of teachers and learners, the multilayered nature of interaction and language use, in all their complexity and as a network of interdependencies among all the elements in the setting, not only at the social level, but also at the physical and symbolic level."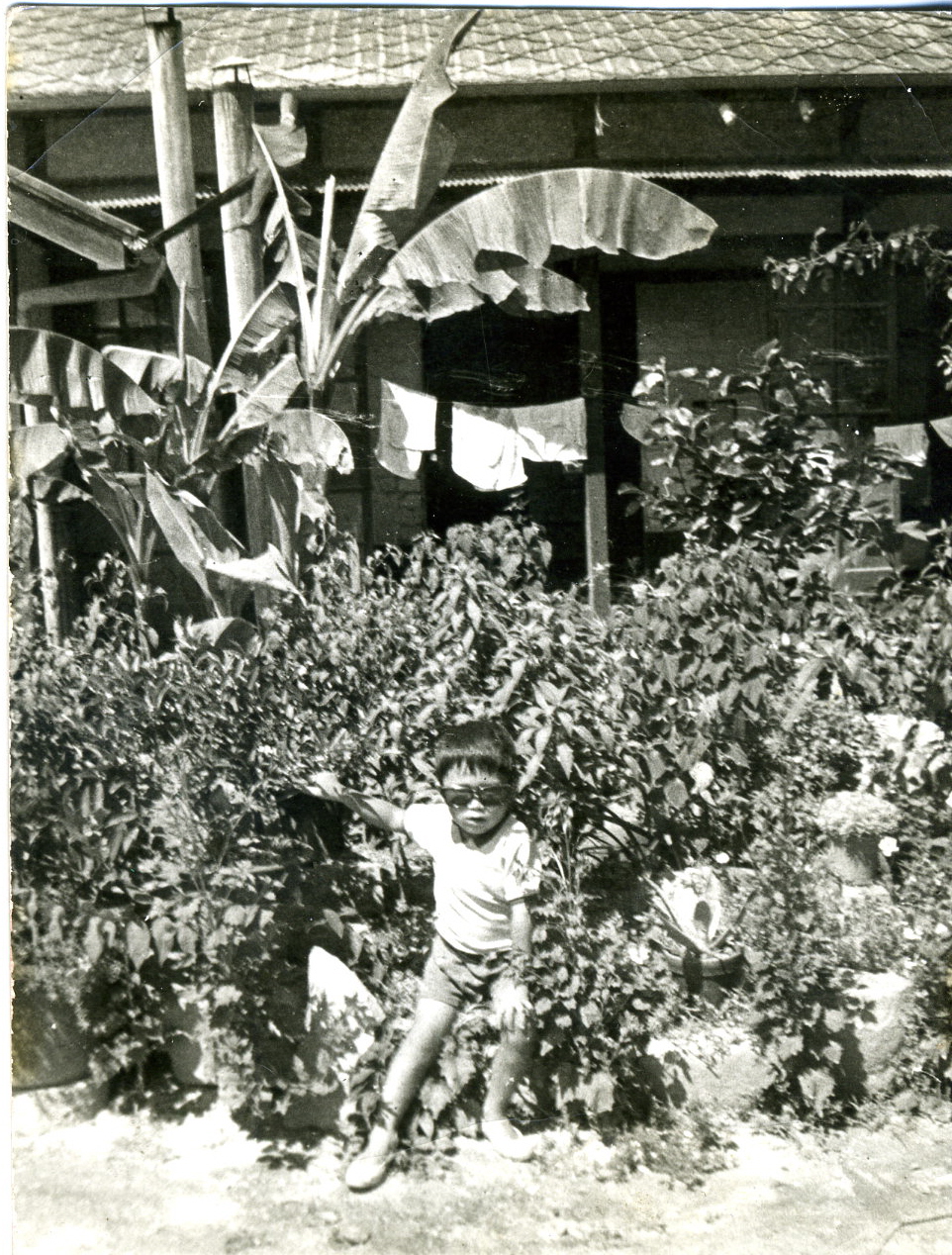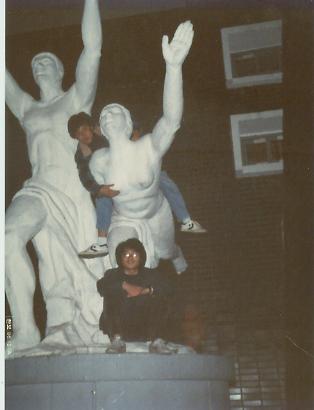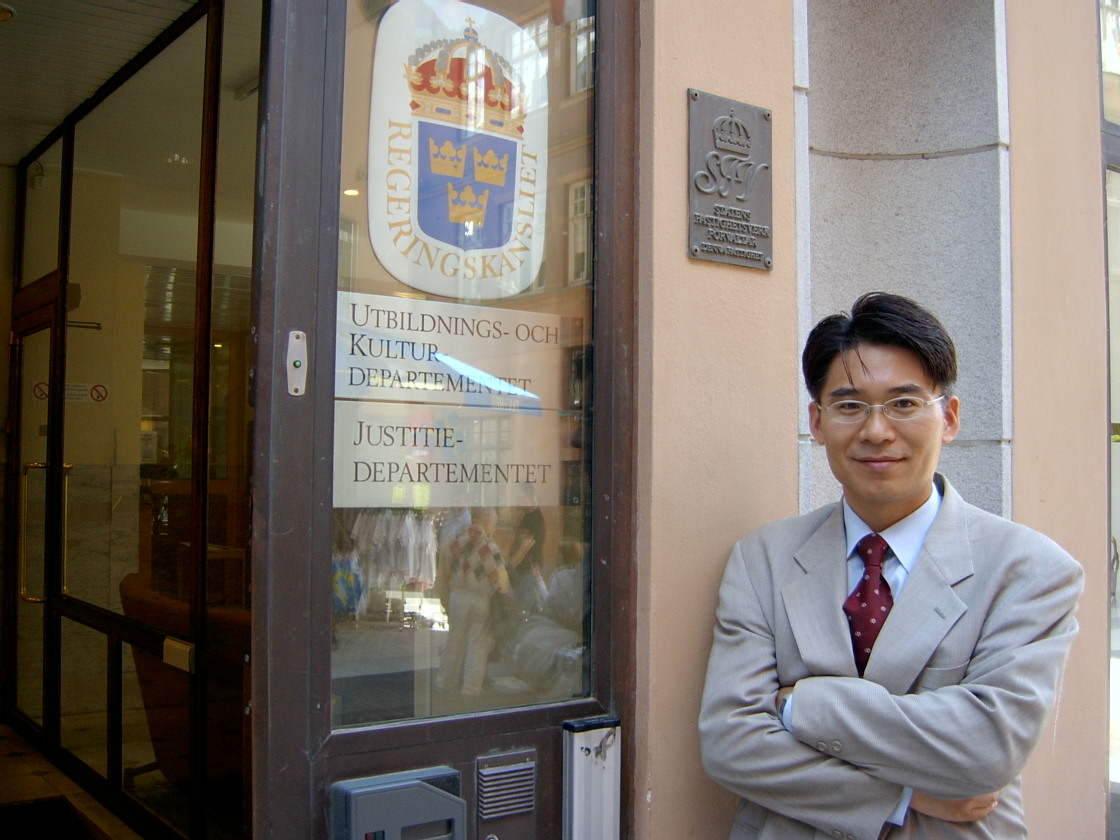 'Getting personal' (interviewed & summarized in 2010)